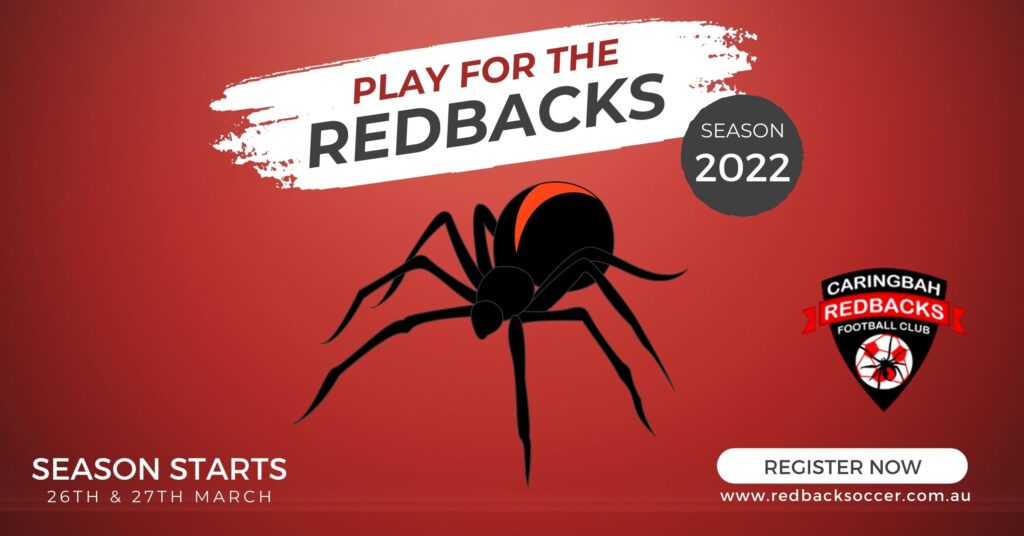 DOWNLOAD BULLETIN Read the latest bulletin full of great information that'll help you prepare for the season ahead.
REGISTER FOR SEASON 2022 HERE | Season commences 26th March
To Register, please go to www.playfootball.com.au and then log in by either
• your email address; OR
• your Facebook login; OR
• your Google login.
Play Football will match your details (name and date of birth, etc). If you used your email and have forgotten your password, simply follow the prompts in Play Football.
If you have any difficulty the Support desk will assist you. Remember, if you are registering school age children, please have your 2022 Active Kids Voucher ready to use for payment when finalising your registration.
Seniors | Under 21s Boys & Girls All Age Mens, Over 35s & Over 45s, Senior Womens & Over 30s
Juniors | Under 12s to Under 18s teams in 2022* (*Active Kids Vouchers AKV accepted)
Mini Roos | Boys & Girls players for our MiniRoo teams (Under 6s to Under 11s) (*Active Kids Vouchers AKV accepted)
Specialised MiniRoo training, supervised by the Sutherland Shire Football Association Academy coaches, will be held every Friday night during the season at Redbacks Oval.
U6 – 18 Team Announcements 9th March
.
Any questions, please contact our President Andy Neudegg on 0410 691 285
Play on the best grass pitch in the Sutherland Shire.